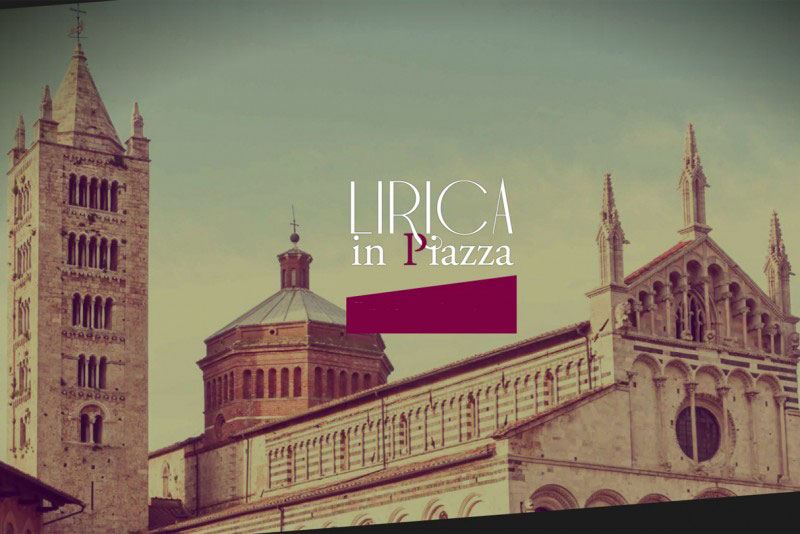 Lirica in Piazza in Massa Marittima
The heart of the old town of Massa Marittima is the churchyard of the San Cerbone cathedral, in the highest part of the town. From here you can admire the countryside surrounding the village and the sea in the distance. Every summer, in the warm evenings of August, this place turns into an evocative open air theater where the most beautiful Italian and foreign operas are placed on stage.
"Lirica in Piazza" in Massa Marittima is a multimedia project with very enterprising scenery and special effects. The audience, sitting in the square, literarly enters into the opera and participates in the emotions of the characters.
Music and direction are of the highest level as well as singers and actors who give voice and body to the characters.
The summer festival of Massa Marittima is organized by the Municipality and produced by Europa Musica of Rome with the collaboration of the Symphony Orchestra Europa Musica and the Italian Lyric Choir.
Each edition features three famous lyric operas, and the evenings always record sold out.
The event of Lirica in Piazza offers an inimitable encounter between the great lyrical music and the harmony of one of the most beautiful squares in Italy. The charming charm of the cathedral is the backdrop to the theater and the talents of its performers.