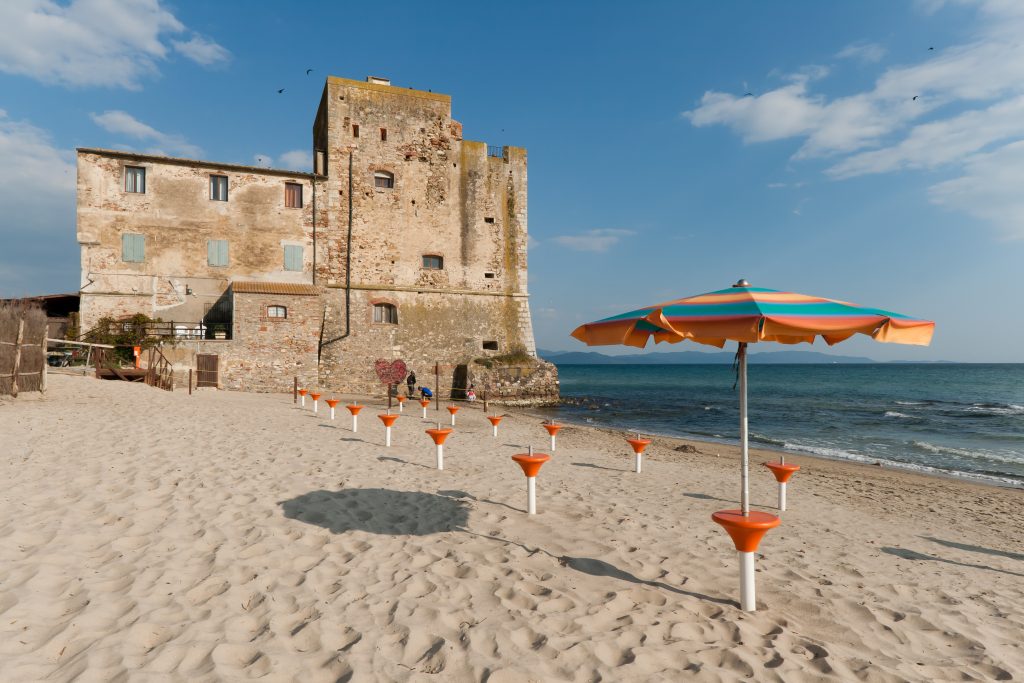 Beaches of the Gulf of Follonica
The Gulf of Follonica is a long sandy creek that develops for several kilometers between the Promontory of Piombino and Punta Ala. This stretch of sea, just 15 minutes away from the Farmhouse Bronzivalle, is one of the most beautiful on the Tuscan coast because it is always clear and calm. The backdrops, however, remain quite low up to several feet from the shore allowing even the youngest to have fun in the water in complete safety.
Along the gulf there are several beaches, some equipped with umbrellas and sun loungers, and other completely free that allow access to pets as well.
The beach of Carbonifera is one of the most popular, watched by the nineteenth-century tower, it is very long and shaded by the Mediterranean vegetation that lies behind it. Another historic beach is that of Torre Mozza, on which stands an ancient fortress of 1500. This beach is rather small, but the presence of the tower attracts many tourists and visitors.
Closer to the town of Follonica are Boschetto, Pratoranieri and Lido. On the clearest days, from these beaches you can clearly see the Elba Island.