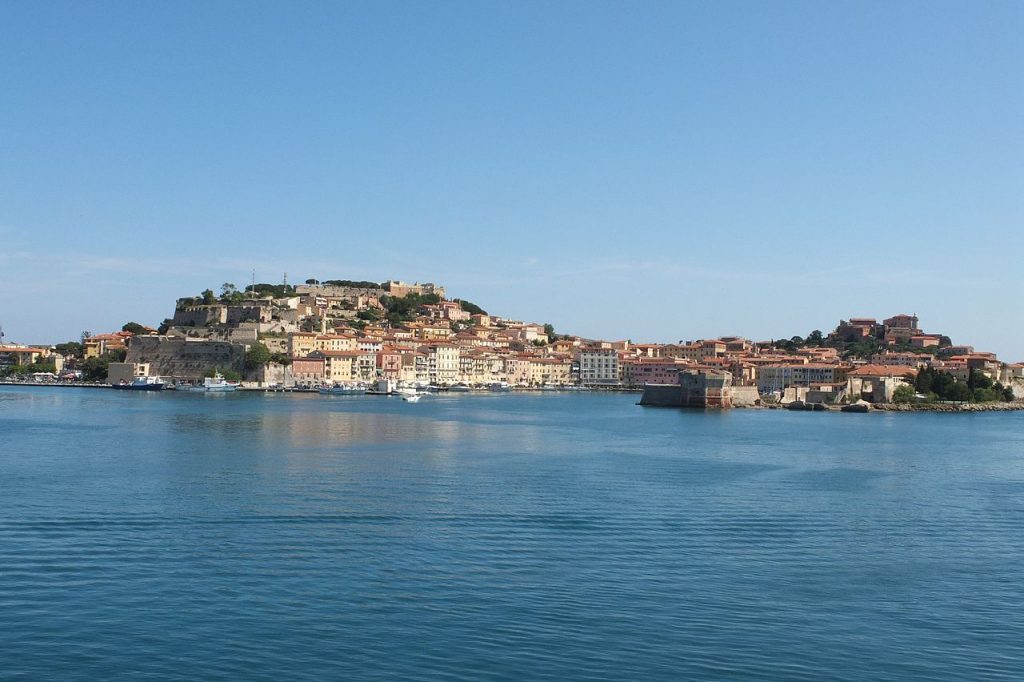 From Piombino to Elba Island
Elba Island is the largest in the Tuscan Archipelago and certainly the most visited. It boasts beautiful sandy beaches and unspoilt sandstone coves surrounded by the vegetation.
The island is a true paradise for lovers of relax on the beach and outdoor activities. Its coast is ideal for snorkeling, sailing and diving while the hinterland is rich in medieval villages, castles and archaeological sites.
The island is easily accessible every season of the year from Piombino, the main tourist port on the Tuscan coast. From Piombino to Elba Island there is an efficient ferry service operated by various shipping companies: Blue Navy, Elba Ferries, Moby and Toremar.
Especially in the summer, there are frequent connections every day that reach the localities of Cavo, Portoferraio and Rio Marina. The crossing of the 10 km that separates Elba from the coast takes about an hour to travel. Once on the island you can continue travelling on a different ferry direct to the smaller islands of the archipelago such as Pianosa, Giglio and Giannutri.