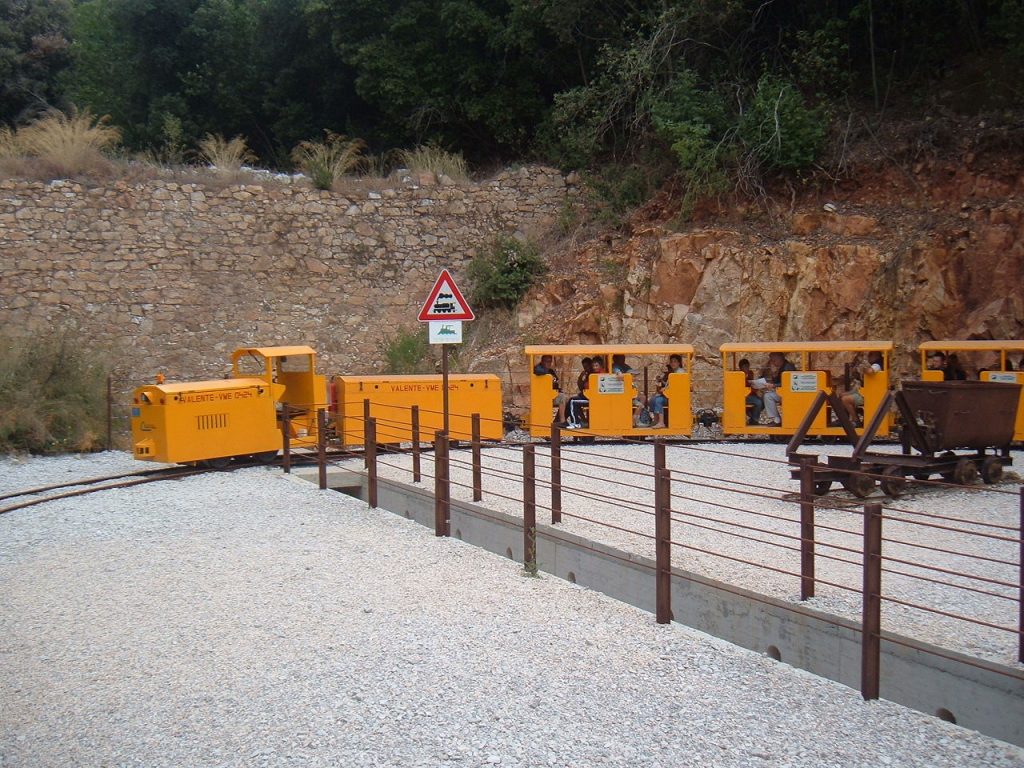 The archaeological train of San Silvestro
In the Archaeological Park of San Silvestro in Campiglia Marittima, there are several mining areas exploited by man since ancient times. Some findings found in the galleries suggest that these mines were already used by the Etruscans, but it was in the Middle Ages that they reached a huge notoriety.
The largest is the Mine Temperino which is located at the entrance of the park. In the second half of the 1800, between the extraction area of the Temperino and the crushing implants of the rocks and the minerals collected, was constructed a railroad. The system was intended to facilitate the transport operations of the extracted material and start the processing. The mining activity is now over, but those rails are still used today to accompany visitors to discover the park.
The tour on the train of San Silvestro takes about 50 minutes and passes through long tunnels in which are on display all the original work tools used by the miners of the past are.
On the way you can also admire the large central room where there are numerous mining minerals with very striking forms and colors.
The train leads to the discovery of an amazing underground world full of mystery and charm that's so much fun for kids and adults.